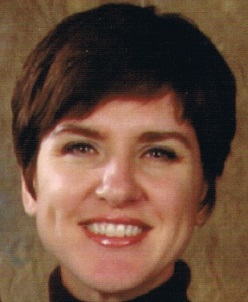 So I recently had an opportunity to meet and learn from Shark Tank's "Mr. Wonderful", Kevin O'Leary. While he is certainly direct and opinionated, I am happy to report he was also very down to earth and gracious in sharing business insights and time with a room full of IT business people.
Kevin shared that over 100,000 people applied for the 310 available for Shark Tank's upcoming Season 7. He believes the show is popular because viewers tune in to watch ordinary people follow their dreams and reach for success.
Kevin expressed there is nothing more noble than turning business success into financial freedom. Kevin mentioned that 100% of the people that receive funding on the show from Sharks share certain characteristics. These include demonstrating a complete understanding of their business model and the variables that can impact their business (pro and con) and knowing their numbers inside and out.
This got me thinking about the many business owners I meet with. Many know their industry specific and financial numbers that drive their business. However most are completely unaware of some significant numbers that could crush their business, their dreams and their chance for the financial freedom Kevin spoke of.
Most find the topic of technology confusing and frustrating. As long as things are working there's no need to worry about it, right? All too often we see the disastrous results this line of thinking can cause when we are called upon to clean up the mess.
While it's true that technology has helped businesses scale and increase their profitability, it has also helped the criminal sector scale theirs. Online crime has become a Multi-Billion Dollar industry. Criminals spend millions on research & development to find new ways of separating you from your money. Some alarming numbers facing your business:
390,000 new malicious programs are detected every day according to AVTEST Institute
54% of websites are deemed Trustworthy by Webroot Security Foundation. Of the remaining sites, 33% are considered moderate to high risk.
$194 is the average cost per each stolen record when dealing with a data breach (remediation, notification, damaged reputation etc)
Multi-Millions earned by ransomware virus writers
When asked, business owners don't have the answers to some basic tech questions like: how many hours their business survive without access to electronic files, financials, emails, or client data. How much it would cost their business if they weren't able to function—lost revenues, reputation, operating expenses. How much technology is truly costing them.
As Kevin says, knowing your numbers is critical to success. If technology isn't your strong suite and you want help in learning your numbers call us at 905 542 9759.