Webinars
Better Your Business Webinars
As one of the most trusted IT Managed Service Providers in Canada, we help our customers achieve their business goals with the use of technology. No matter what shape or size your business is, Join us on for a free live webinar.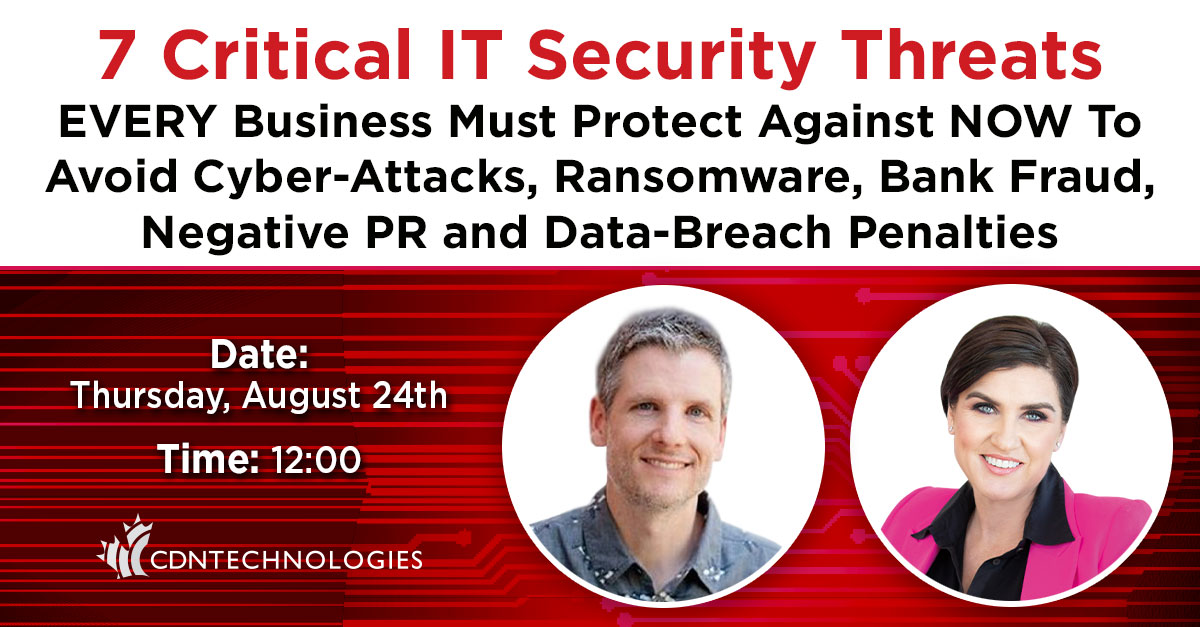 7 Critical IT Security Threats EVERY Business Must Protect Against NOW To Avoid Cyber-Attacks, Ransomware, Bank Fraud, Negative PR and Data-Breach Penalties
Date: Register in advance for this webinar
During This Must-Attend Webinar You'll Discover:
A number of serious and growing threats to your organization that can no longer be ignored or passed off as "That won't happen to me…"
Why firewalls and antivirus software aren't enough anymore to protect your organization, and what you need to have in place to protect yourself from the storm of trouble brewing
How mobile phones and cloud applications are seriously jeopardizing your organization's security and data protection – and what you need to do to protect yourself
Why "We'll call you when we need you" IT support is truly NOT a safe, smart or cost-effective alternative anymore.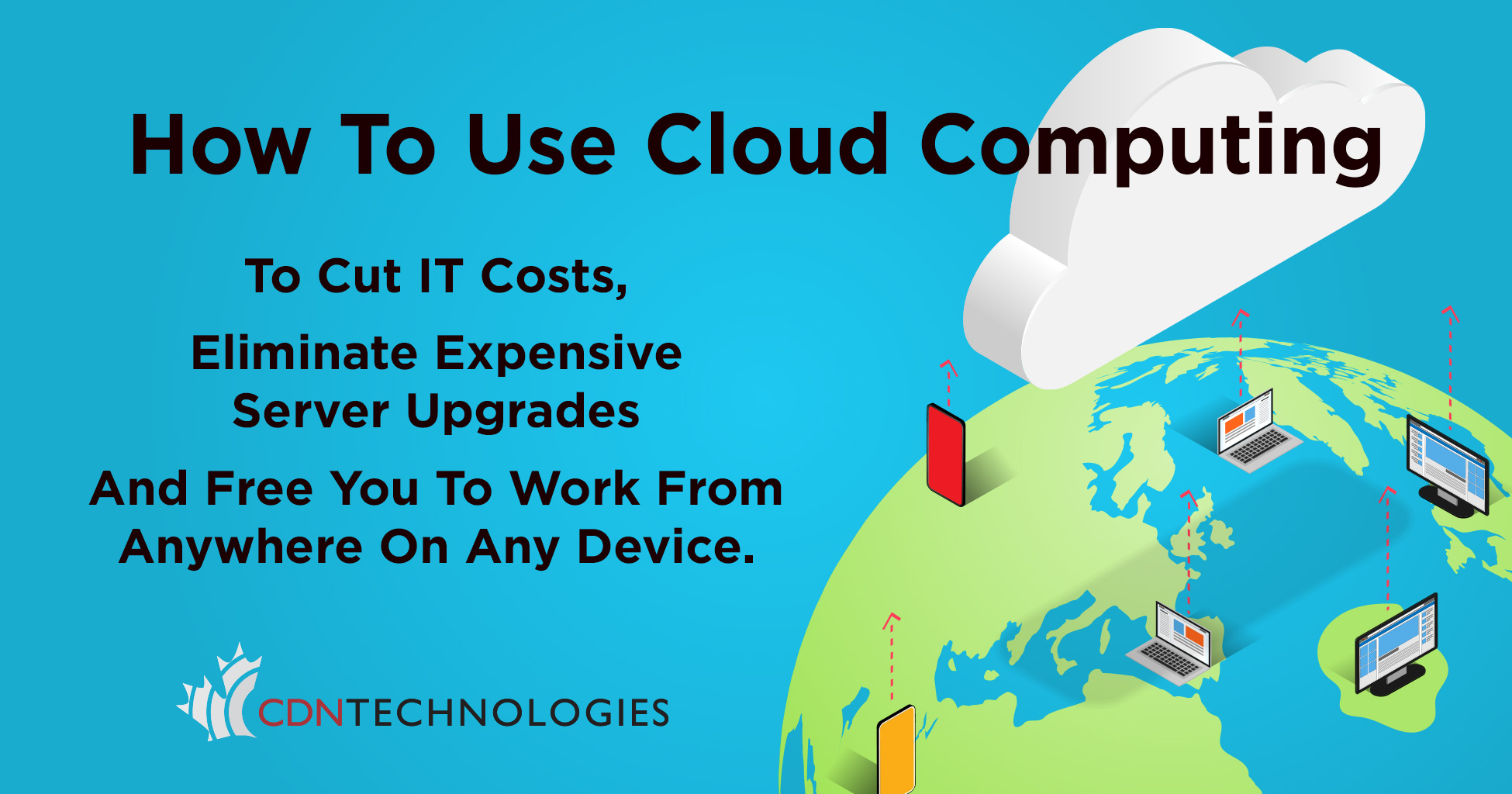 How To Use Cloud Computing
Date: Thursday June 9th at 3:00 PM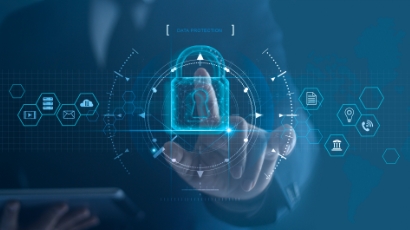 Critical Cyber Security Protections Every Business Must Have In Place For 2022 To Avoid Bank Fraud, Ransomware, Data Breaches, Rogue Employees and Negative PR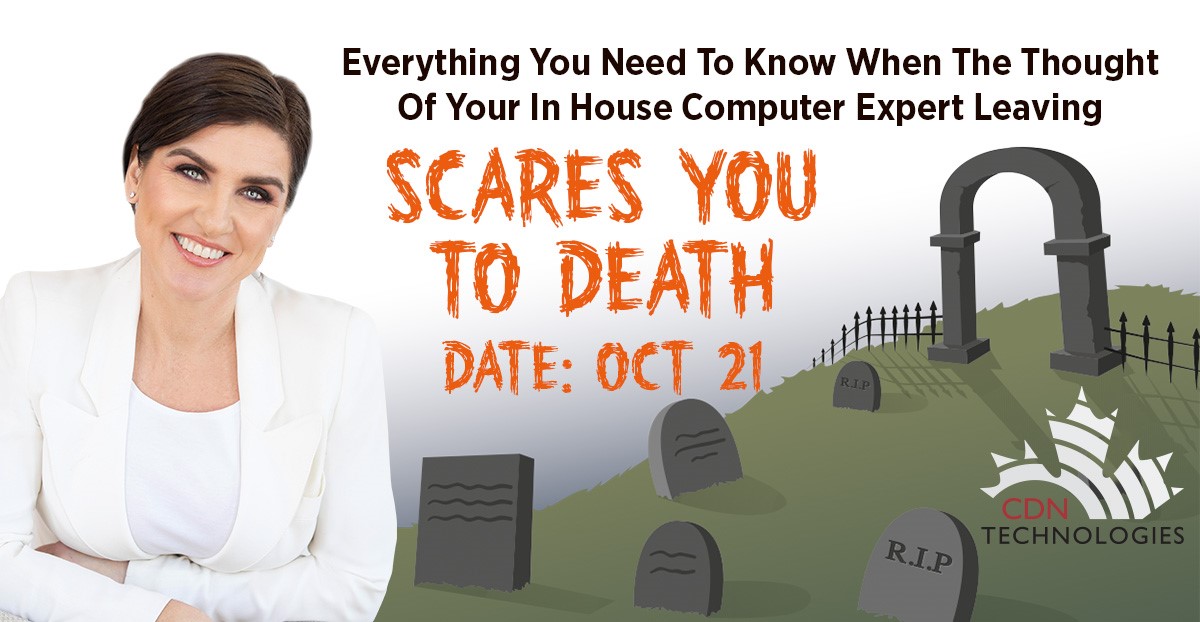 Everything You Need To Know When The Thought Of Your In House Computer Expert Leaving Scares You to Death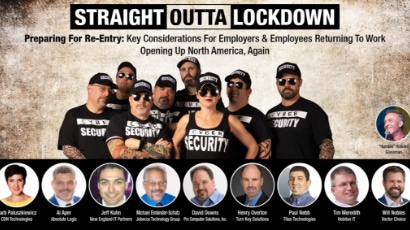 Straight Outta Lockdown Preparing For Re - Entry: Key Considerations For Employers & Employees. Opening Up North America ... Again
Date: Thursday July 9th, 2020 - 12:30 PM EST